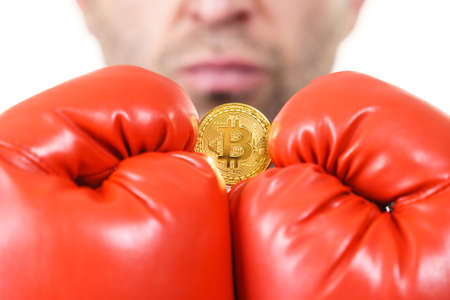 Many people have mixed opinions about cryptocurrency and its recent boom. Others have no clue about it. Some argue that it is just a popular trend that will fade over time, while others are firm believers that cryptocurrency is becoming a dominant force in the financial world. You might be asking yourself, "But what does this have to do with boxing?" Let me introduce you to the world of cryptoboxing.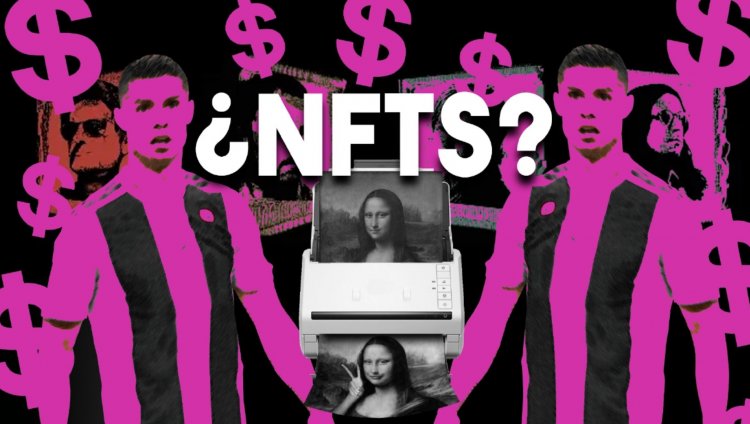 Boxing Fans, Crypto, and NFTs
Earning revenues and profits in pro boxing with cryptocurrency is growing increasingly popular, especially with non-fungible tokens, more commonly known as NFTs. You may have heard of Bitcoin, but there are countless other types of cryptocurrencies out there, with new ones being introduced all the time.
Boxing NFT cryptocurrency is valued based on fanbases that support their favorite boxer. This specific fanbase demands seeing their favorite fighter in action, such as the Mayweather vs. Logan Paul exhibition fight or Pacquiao vs. Ugas. It can also consist of retired fighters who want to earn an income from their experiences in pro boxing and use NFTs as a retirement income.
NFTs also allow boxers to give their fans a customized experience like no other. This can start when the boxer is even an amateur, street fighter, or just starting out as a debut fighter. It is a win for the fighter, the promoter, and everyone else who has to feed their families from boxing income. Best of all, it is awesome for the fans because these crypto tokens can increase in value over time. Cryptocurrency in your own account that you can manage from your phone is just like saving traditional coins. It is just like having gold and silver coins from the past but in a modern, digital form.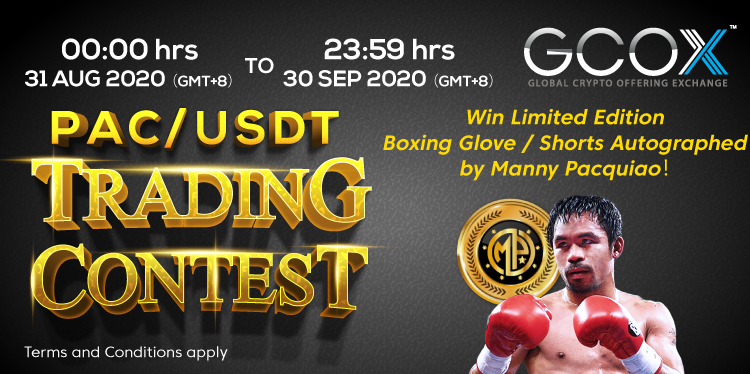 Pacman and Mayweather Jr. Lead Cryptoboxing
Two recent examples of cryptoboxing are the release of the "PAC-Token" by Filipino boxing champion Manny Pacquaio in September 2019. This coin offers Pacquiao fans a unique, customized token that fans can purchase on the Global Crypto Offering Exchange (GCOX).
To get some Pacman coins now, you must register an account on GCOX to buy the Pacman crypto tokens. Unfortunately, the GCOX crypto exchange does not accept members from the USA or UN-banned nations. This policy excludes millions of people from the global boxing community who would love to have a Pacman coin. Luckily, there are many other exchanges out there for boxers in the USA and other countries to launch their own coin.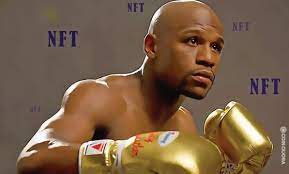 Another example of cryptoboxing is boxing great Floyd "Money" Mayweather, who partnered with three NFT firms to release a token for his exhibition fight versus Logan Paul. Similar in theme to the release of the PAC-Token after his win versus Keith Thurman, Mayweather Jr's token differed in that it was released just before his exhibition fight.
Every token purchase included a limited edition collection that highlights the champion's career. Each NFT offers fans artwork, memorabilia, and keepsakes that are personal to the champ and only available to those who own these tokens. Floyd Mayweather Jr. fans get a unique look and perspective into their favorite boxer's lives through NFTs. 
Boxers Can Capitalize from Crypto
With NFTs, boxers can take personal control of their careers and earnings with the successful use of cryptocurrency. The public is increasingly favoring the use of cryptocurrency. If you look at the example of Logan Paul, he was able to become a Youtube success and navigate pro boxing using his fanbase and followers.
The same principle can be applied to NFTs when boxers promote their own tokens on social media. That boxer can then raise their own money just like other athletes. Cryptocurrency can eliminate the "poor boxer". Nobody talks about how much money these boxers earned from crypto after their fights but I can assure you that it was significant, enough money to grab most boxer's attention, and possibly even more than the actual cash purse payout on Mayweather's exhibition fight contract.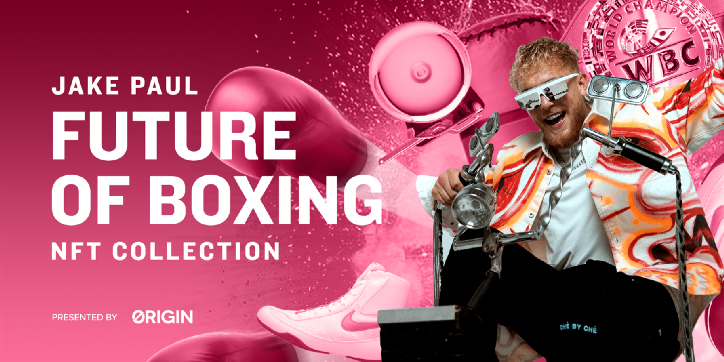 Boxers Should Copy What Other Athletes Are Doing
Attention boxers, managers, trainers, supporters! Promoters are now charging insertion fees if pro boxers want a fight. Yes, boxers have to pay to fight. Most boxers do not have thousands of dollars to shell out to build their journeyman career. Solution: Cryptoboxing. Boxers finance their careers and take control of their own financial destiny by launching a coin before or even after each fight.
If you love your fighter, which we all have our favorites, you will support them through buying their own special crypto coin which has value, can be bought, sold, and traded, and provides an alternate financial solution for boxers around the world. As you can see, NFTs have gained massive popularity.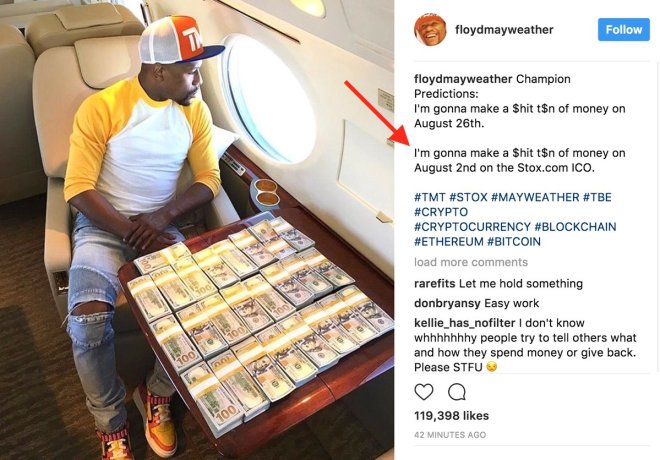 Here are some examples:
In 2019, NBA player Spencer Dinwiddie created an NFT token for his NBA contract so that others can invest in it. Imagine if pro boxers worldwide could have their tokens invested in – on a global free market exchange?
Oleksandra Oliynykova, a pro tennis player, offered lifetime rights to part of her arm in March 2021 to encourage fans to purchase her NFTs. I would love to own a part of one of my favorite boxing champ's body parts!
In 2019, Nike acquired blockchain-technology patenting for attaching NFTs to sneakers under the name CryptoKicks
Dapper Labs is a blockchain technology-based company that offers NFTS through a marketplace for digital highlight clips called N.B.A Top Shot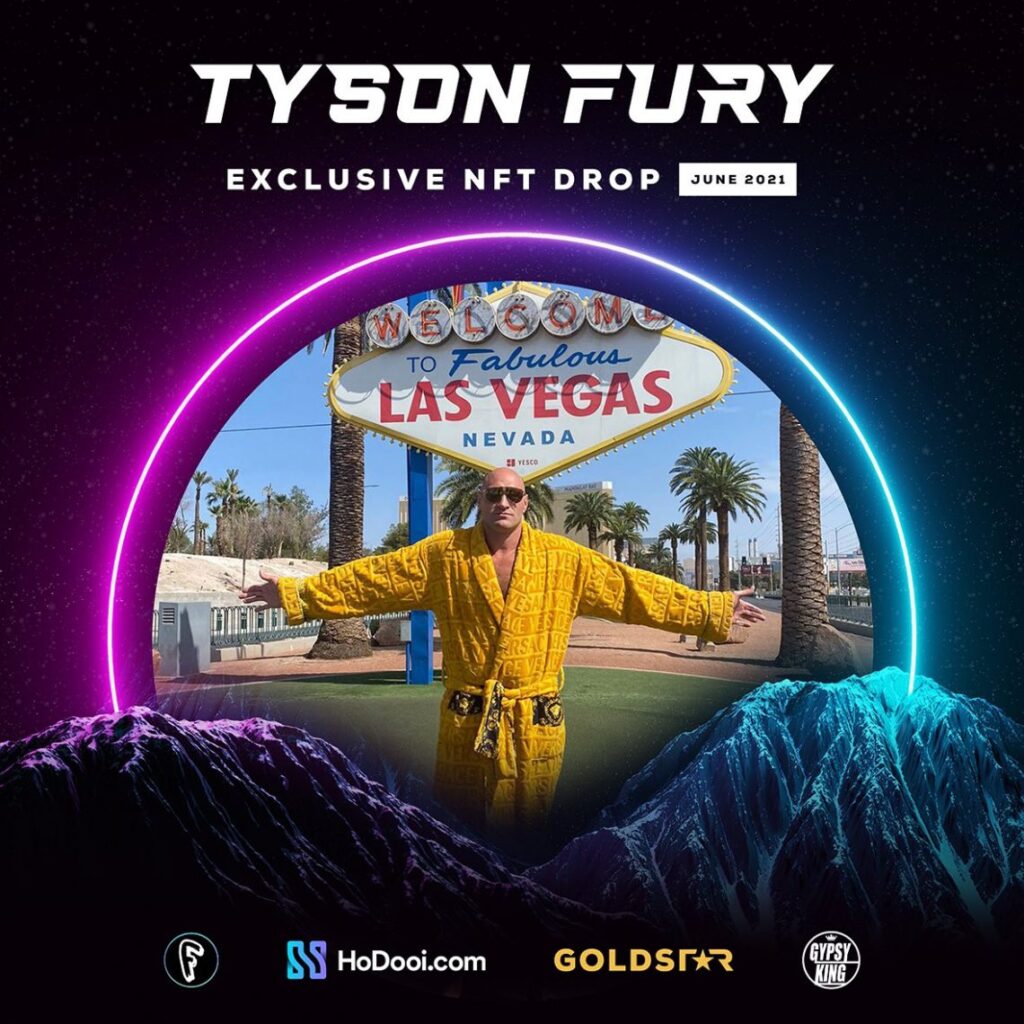 Boxers Should Take Advantage of NFTs Now
NFTs provide a way for everyday fans, collectors, and traders to sell everything they love about boxing, and it also grows and creates value as an asset you own. In addition, boxing needs its own Top Shot-style marketplace for trading clips since many boxing fans are willing to spend millions of dollars on boxer NFTs.
Boxing NFTs should be commonly traded to include the best boxing highlight videos, memorabilia, and more. Old champs, retirees, and others who dedicate their lives to the sport should also be able to leverage the power of NFTs and not be left out or excluded from the lucrative financial prospects of investment in pro boxing.
There is so much unlimited potential in NFTs, and it is just getting started. With boxers being able to generate their own money if they can grow a large enough fanbase, NFTs have the power to level the playing field in boxing when it comes to earnings. Even boxers in the poorest countries can leverage the power of cryptocurrency and the NFT boom to launch a successful career in pro boxing.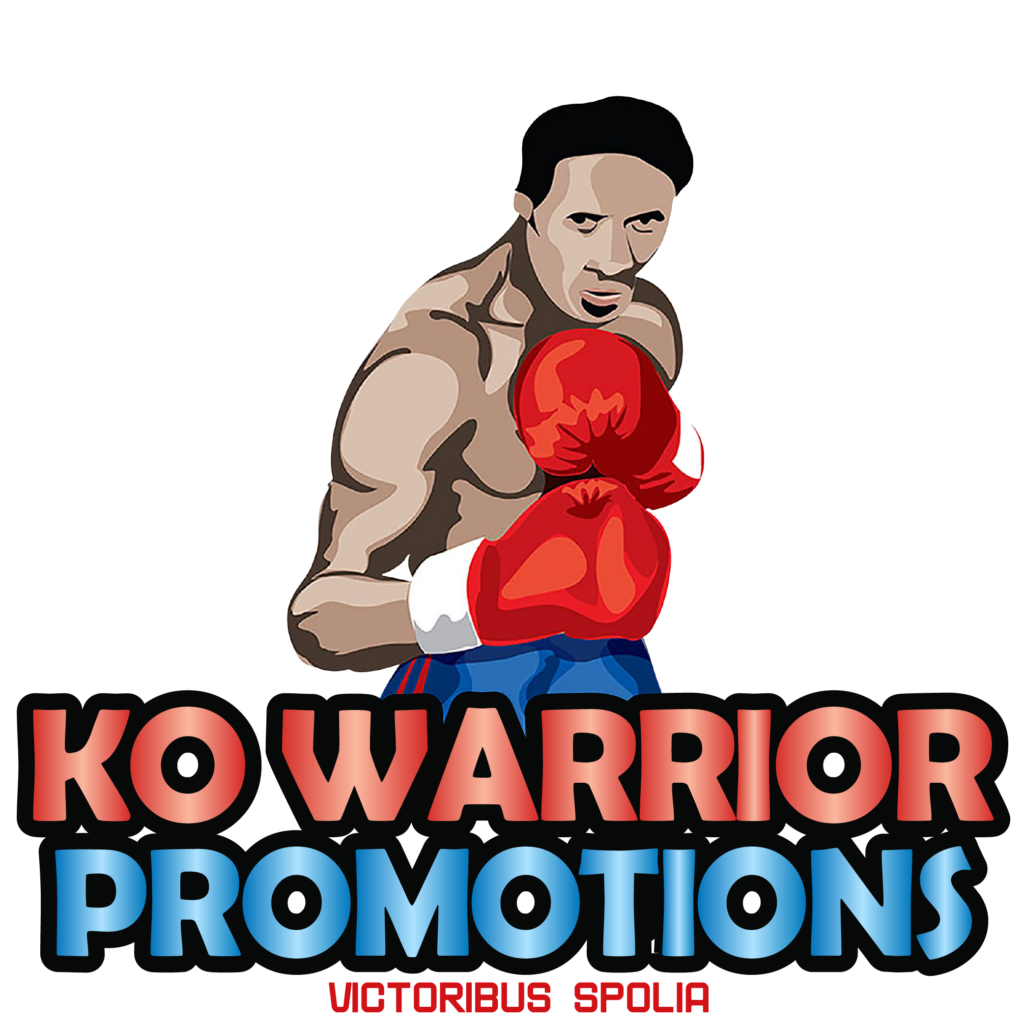 KO Warrior Promotions Seeking Cryptoboxing Investors
KO Warrior has made a lot of headway in cryptoboxing and we want to continue forward in the tradition of the GWOAT Mayweather, Pacquiao, and many others who see the future and potential in cryptoboxing. KO Warrior wants to be the global leader in cryptoboxing promotions and we have already partnered with several blockchain firms that are ready to launch NFTs for boxers around the world. 
KO Warrior Promotions is seeking NFT providers and cryptoboxing investors who want to see fairness in pro boxing with an even playing field across the board where a boxer from the richest to the poorest country has the same opportunity to have a successful career with cryptoboxing. Everyone in boxing needs to earn a decent living, not just the people at the top!
Invest in KO Warrior Promotions if you want the hottest venues, exciting fights, and matchups that are not racist, rigged, and corruption-infested, and boxers who can focus on the fight instead of worrying about getting robbed, cheated, and taken advantage of by thirsty money-sharks in the pro boxing industry. 
Promoters who want to fund their own promotions through cryptoboxing instead of bowing down to sponsors who are in bed with corrupt boxing commissioners and criminalized boxing sanctioning bodies, contact KO Warrior Promotions to discover that cryptoboxing is the solution. We also offer boxing betting opportunities and win big money $$$ on your next fight. Click here to signup. Contact boxing promoter Juan T. Luckey to explore the exciting opportunities and investment rewards from cryptoboxing!