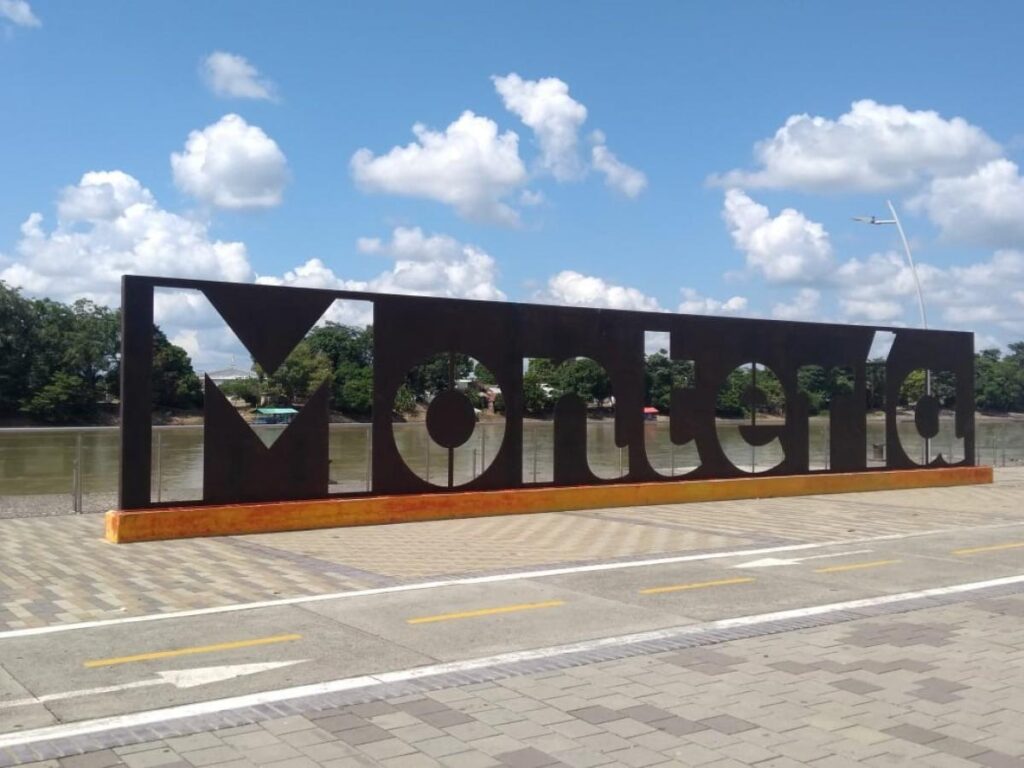 Monteria, Colombia is a city with a rich history in the sport of boxing. Located in the department of Cordoba, Monteria has produced numerous world-class boxers, including former WBA super welterweight champion Austin Trout and current WBA featherweight champion Jesus Andres Cuellar. The city has also played host to several high-profile boxing matches, including the WBA featherweight title fight between Cuellar and Abner Mares in 2015.
There are several reasons why boxers should consider fighting in Monteria. First and foremost, the city has a strong fan base for the sport. Monteria is home to a number of boxing gyms and clubs, and the sport is very popular among the local community. This means that boxers who choose to fight in Monteria can expect a large and enthusiastic audience, which can provide a great deal of motivation and support.
Another reason why Monteria is a great place for boxers to fight is the quality of the training facilities. The city is home to several top-quality gyms, including the Monteria Boxing Academy, which is considered one of the best in the country. These gyms provide boxers with access to top-level training equipment and coaching, helping them to prepare for their fights to the best of their ability.
In addition to its strong fan base and excellent training facilities, Monteria also has a number of other advantages for boxers. The city has a warm and welcoming culture, and fighters can expect to be treated with respect and hospitality while they are in town. Monteria is also home to a number of excellent hotels and restaurants, providing fighters with comfortable accommodations and delicious food during their stay.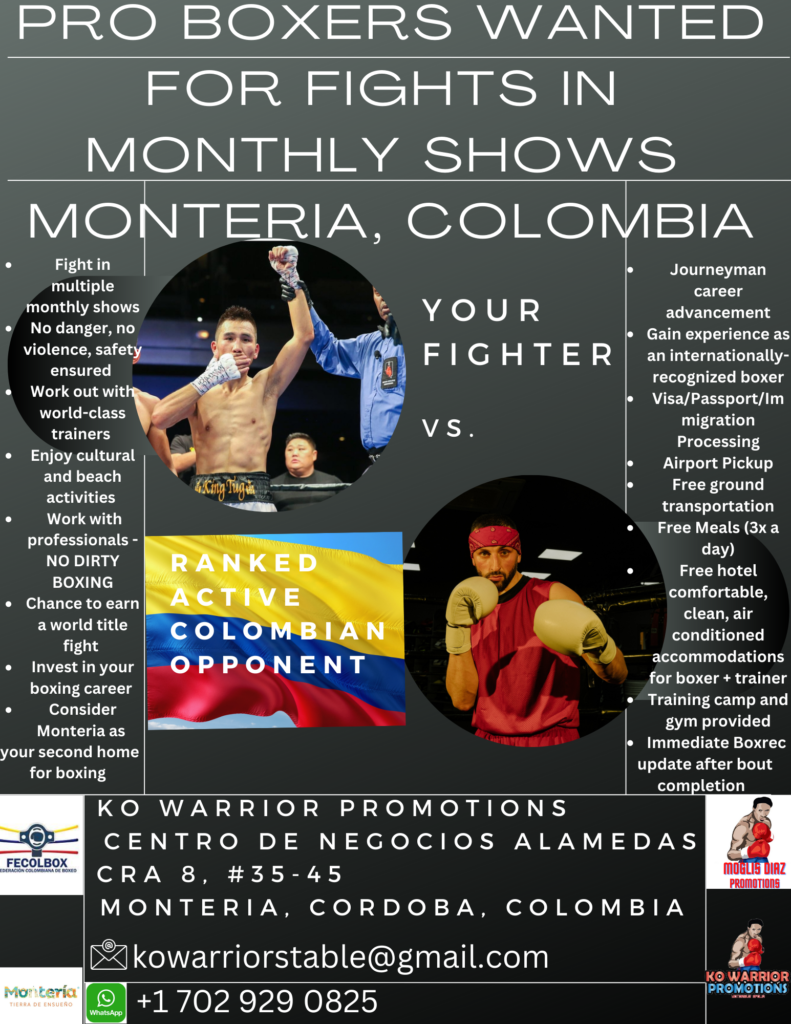 KO Warrior Promotions
Monteria is the best place for boxing because it is the home of KO Warrior Promotions. KO Warrior is putting on the hottest shows in Monteria monthly and now is the time for boxers to take part. Monteria is just a short flight from Miami and it is a lot more convenient to travel than other international destinations when it comes to travelling for fights.
KO Warrior Promotions looks out for the fighters and their best interests. We are not the greedy con artist type of promotion company that loves to rob everyone for money. We are sincerely interested in building boxers' careers and make the next world champ superstar.
Overall, Monteria is a fantastic place for boxers to fight. With its strong fan base, top-quality training facilities, and welcoming culture, it is a city that provides fighters with everything they need to succeed. Whether you are a seasoned professional or just starting out in the sport, Monteria is a great place to showcase your skills and take your career to the next level.